Introduction
---
I am pleased to say that the Wetland Kerkini Spring Migration Project is back on track for 2009.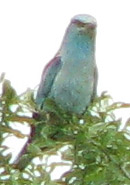 As the rest of this website explains, Lake Kerkini is a wonderful habitat, however it is one that is known to very few foreign birders, and it is one that has practically no local birders. This means that we have very little information about the birds of the lake except for our presence or absence records. This is especially true for the passerines. Therefore we have started this volunteer project here at the lake to help us learn more about the populations, and movements of passerines around the the lake.
The ornithological volunteer project was started in the Spring of 2005 and most of the volunteers from then have booked in for a return visit, or indicated their desire to return in other ways. What more can I say.
We offer you free accomodation and an excellent birding experience. However you will have to find your own way here, and feed yourself while you are here.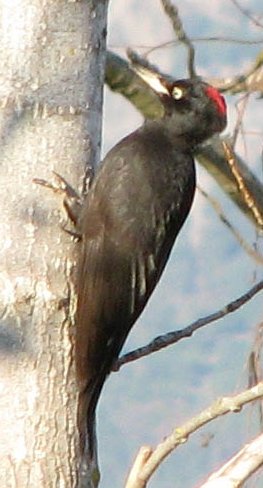 You should fly the Macedonia Airport, Thessaloniki. I have found Olympic Airlines to be very friendly, but you may find cheaper flights with the budget airlines if you book well in advance.
I have learned recently that Easyjet do a cheap flight out of Gatwick at 05:50 to Thessaloniki, this arrives at 11:15 which gives you time to get into the city centre Train Station (Stazi Treno) to catch either the 13:02 or the 14:17 to Vironia. The return flight is apparently 11:50 on the folowing Sunday, I believe there is a bus from Iraklea around 07.00 which should get you to the bus station in time to catch the regular bus to the airport. This leaves from outside the covered circular part of the bus station, buy your ticket before hand from one of the little kiosks.
After arriving at Thesaloniki you will travel by bus (to Iraklea) or train (to Vironia) near the lake where you will be collected by car and taken to your accomodation.The train is sufficiently cheaper than the bus that it offsets the cost of a taxi to the station, especially if there are two of you. This option is easier on you as there is no chance of failing to get off at the correct bus stop. Taxi about 15 Euros, Train about 2.90, bus about 7.50.
Food is cheap here, most pst volunteers have enjoyed experimenting with the local tavernas, but reasonable self-catering facilities are available.
The level of ornithological expertise required is not high. If you can distinguish between a Whitethroat and a Lesser Whitethroat you will be OK. The less well known (to western Europeans), more mediterranean birds occur in much smaler numbers and you will soon learn to recognise any you find.
The work involves walking 0.5 and 1.0 kilometre transects and recording all the birds you see/hear. Volunteers always work in pairs, and you will normally only work 4 or 5 hours a day.
In order to facilitate a succession of volunteers we would ask you to arrive on a Sunday, and to depart on a Saturday (or early Sunday Morning). We are seeking volunteers from March to May. The presence of an X after a date means somebody is already booked into that space, thus 4 Xs in a week means the entire time slot is booked. From a purely bird watching perspective 2nd half of April and first half of May are the prime dates.
After you have visited the main page about Wetland Kerkini, why not get a second opinion!! BirdWing EU :- not just Kerkini but wetlands all across Northern Greece.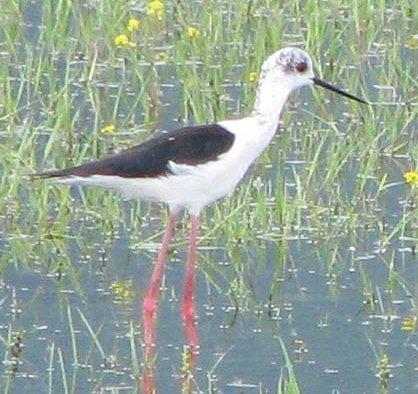 | | |
| --- | --- |
| March 2009:- | Bookings |
| 1st to 7th March | |
| 8th to 14th March | |
| 15th to 21st March | XXX |
| 22nd to 28th March | |
| April 2009:- | Bookings |
| 29th Mar. to 4th April | XXXX |
| 5th to 11th April | XX |
| 12th to 18nd April | XXXX |
| 19th to 25th April | XXX |
| May 2009:- | Bookings |
| 26th Apr. to 2nd May | XXX |
| 3rd to 9th April | XXX |
| 10th to 16th | XXX |
| 17th to 23th | XXXX |
| 24th to 30th | XXXX |


For more information, or to book your dates, please contact Gordon Ramel on mrgordonramel@yahoo.com
---
---
By GJRamel@hotmail.com

© Earth-Life Web Productions
---
---
---